Inspired by Crimson Sunset by Lacee Hightower
A hypnotic journey into a world of domination, orgasm control and truly intense moments of passion.  Inspired by the fantastically erotic Crimson Sunset by Lacee Hightower, which you can buy from amazon
Please remember this is a hypnotic recording, and so should only be listened to when it is safe to do so, preferably lying on your bed.
Only listen to this recording if you are happy to enter a hypnotic trance with me and are prepared to enjoy the full excitement of an erotic experience.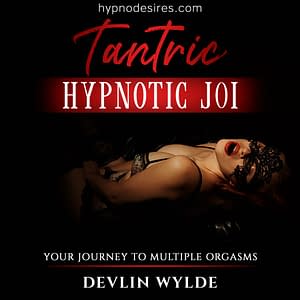 Wouldn't it be great if you could you let your orgasms go To enjoy that sensation of an orgasm moving all over your body. Illuminating every inch of your skin. And you know it is so easy to let yourself go, so give your body permission now, put on your headphones and unleash your orgasm.
A hypnotic journey deep into the forest... the discovery of the burning embers of a fire... strange sigils are all around... dare you stoke the fire... to bring the shadows out of the corners?
You know, I would like to taste every inch of your body. I would like you to feel that sensation through every nerve of your body. And you know, it can feel so real, in fact it can feel even better than you could imagine. So lay back and let me pleasure your body like never before...